naturbo.com.mx

Sustentabilidad. Procesos Industriales.
Paquetes Tecnológicos Multidisciplinarios. Sinergias Operativas.


Energy Efficiency Consulting



Fuentes de energía alterna renovables.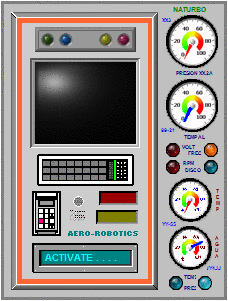 Producción a escala industrial "in-situ" de bio-gas y bio-combustibles.
Generación Distribuida o Descentralizada sustentable de Energía Eléctrica.
Almacenamiento de Energía. Co-generación. Mini-Turbinas de Gas.
Micro-redes eléctricas (micro-grids). Monitoreo de la Calidad de la Energía.
Repercusión en Sistemas viables de Transporte con Vehículos solo Eléctricos.
Baterías estándar. Extensión inmediata e ilimitada de la distancia de recorrido
en modo solo eléctrico.









BATT-Stations: Widespread utilization of electric vehicles.
Electric "fill-it-up" operation: Time. Energy remaining. Net energy charge ($). Social behaviour adaptation.
Electric vehicles energy disposition: times, operations, distribution and logistics optimization. Analysis.
Distributed energy resources synergy:
- BATT-Stations classes and functions: Generator, Recharger and Interchanger. Energy storage.
- Gas turbines optimized distributed power (range) generation. Inertial hydro-thermal cooling. Enhanced co-generation (CHP & ORC processes).
- Standard interchangeable batteries. Global replacement program.


Request additional information about BATT-Stations and

technologies.

Contact: Information. BATT-Stations.

see also: Distributed Generation Gas Turbines. Optimized power range. Inertial hydro-thermal cooling. Enhanced co-generation.
Decentralized Electric Power Generation (smart-micro-grids).
Combined Heat and Power (CHP) cogeneration applications.


Vehículos solo eléctricos. Automóviles, autobuses y furgonetas (vans).
Baterías intercambiables estándar. Sistemas urbanos de transporte eléctrico de pasajeros.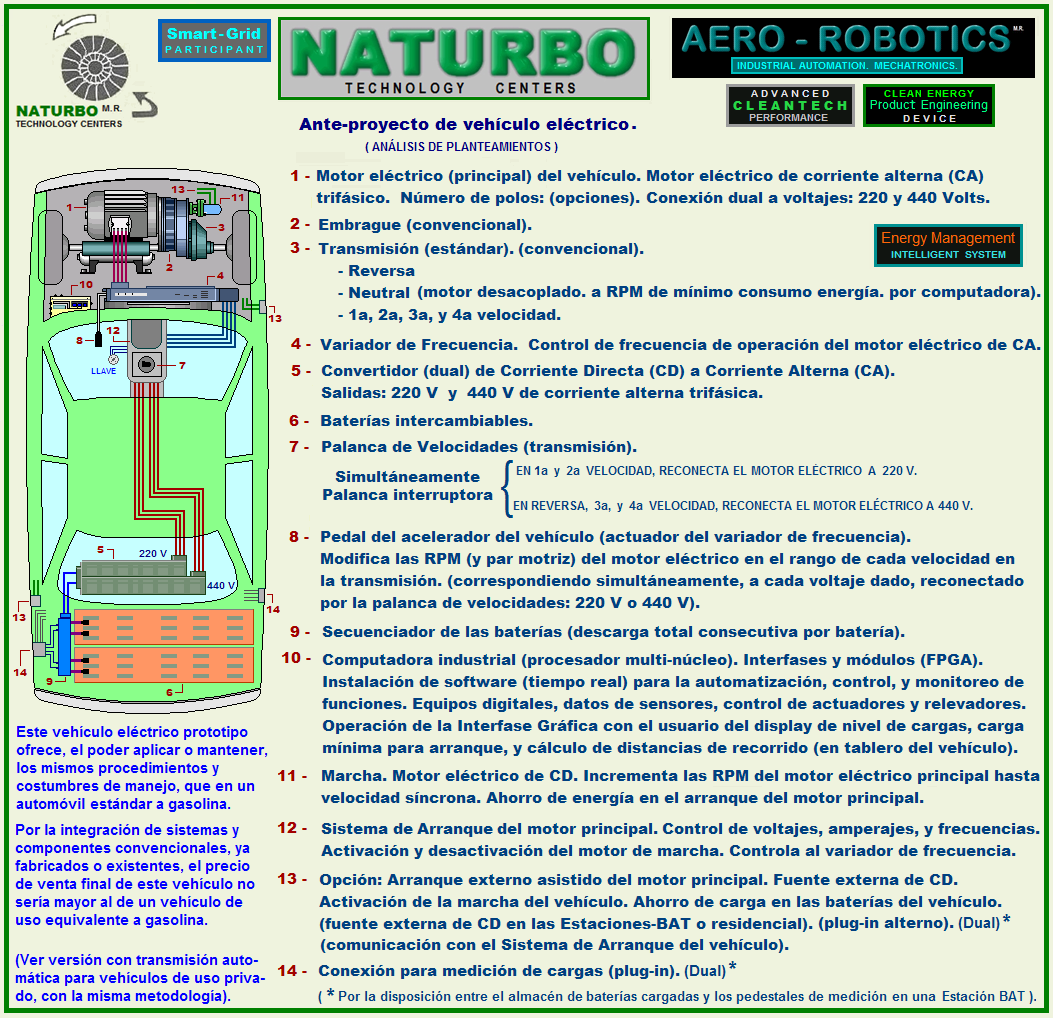 Información tecnológica relacionada: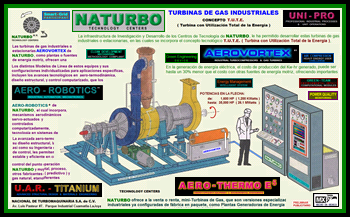 mini-Turbinas de Gas.

: Fuerza Motriz. Generación Eléctrica. Turbinas AEROMARINE y AERONAVAL

Enfriamiento en turbinas de gas: Sistema hidrostático inercial. Eficiencia Energética. Ciclos combinados Calor-Potencia (CHP).







Sistemas Bio-EcoClean.

Paquetes no-criogénicos de separación molecular selectiva de mezclas arbitrarias de gases.
Captura a escala industrial "in-situ" de CO2 y gas Metano. (sistemas industrialmente portátiles).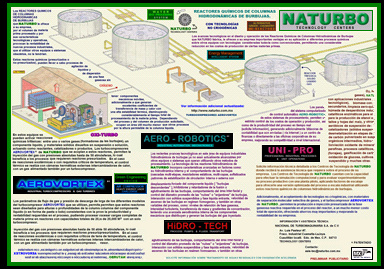 Reactores Químicos.

Columnas Hidrodinámicas de Burbujas. Bio-reactores. Etanol. Algas oleaginosas. Fermentación.
Limpieza aero-química de efluentes Industriales altamente contaminados. Potabilización. Air-lift.
Cultivos bacteriales. Tratamiento de aguas residuales.

Información adicional: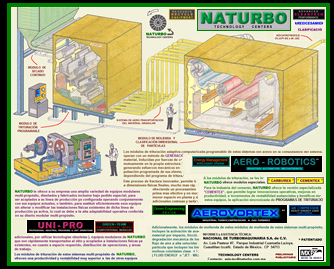 Sistemas de Trituración.

Reciclado de materiales. Sistemas modulares.
Trituración programable adaptiva ( al material ).
Secado y molienda. Clasificación Dimensional de partículas.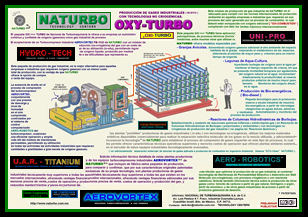 Equipos OXI-TURBO.

Flujo continuo presurizado de Oxígeno. Producción no-criogénica (in-situ).
Lagunas de aqua-cultura. Granjas Avícolas. Bio-reactores. Oxi-combustión.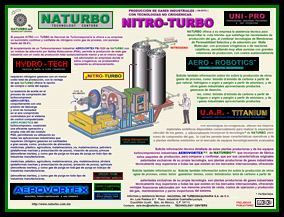 Equipos NITRO-TURBO.
Flujo continuo presurizado de Nitrógeno. Producción no-criogénica (in-situ).
Atmósferas Inertes. Agricultura. Transportación neumática materiales granulares
y en polvo. Re-circulación de silos.


Información Tecnológica. Centros de Tecnología NATURBO. Supercómputo. Infraestructura:


Vista Centros de Tecnología.

Publicaciones Tecnológicas.
Desarrollo, Fabricación, y Prueba Experimental Turbinas de Gas Industriales.
Solicite información comercial sobre las Estaciones-BAT y paquetes tecnológicos multidisciplinarios de


Contacto: Información Comercial. Estaciones-BAT.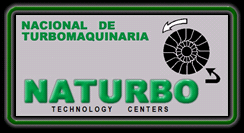 Batt stations. Industrial Turbocompressors. Mini-gas turbines. Distributed generator ( smart-grid ). Renewable energy sources. Methane. Ethanol. Bio-diesel.
High Quality Heat. Cogeneration. Micro-grids. Power Quality monitoring. Alternative energies. Clean Development mechanisms ( CDM ). Electric vehicles.
Combined Heat and Power processes (CHP). ORC. Energy Management. Gas turbine cycle improved efficiency. Inertial hydrostatic cooling.