naturbo.com.mx


INNOVATIONS. COMPUTATIONAL CORPORATE FINANCE. MODULES.
ADVANCED BUSINESS ADMINISTRATION NEW METHODOLOGY.

INNOVACIONES. FINANZAS CORPORATIVAS COMPUTACIONALES. MÓDULOS.
NUEVA METODOLOGÍA AVANZADA EN ADMINISTRACIÓN DE NEGOCIOS.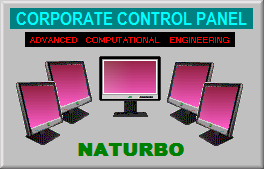 CORPORATE CONTROL PANEL
MAIN MODULES & SUB-MODULES DESCRIPTION. COMPUTATIONAL TASKS & CAPABILITIES.
Main module: "COMPUTATIONAL CORPORATE GOVERNANCE"
NUMERICAL & LOGICAL BUSINESS PARAMETERS. CENTER FOR ACCOUNTING AND REPORTING ANALYSIS.
CORPORATE DATA BANKS ADMINISTRATION. DOCUMENTED LESSONS COMPUTATIONAL LIBRARY.



Main module: "CENTER FOR BUSINESS OPERATION AND FINANCE Real-Time
REMOTE SUPERVISION, ASSESSMENT AND CONTROL".
BUSINESS FLOWS PROCESS DIAGRAM ACTIVE CONTROL PANEL. SPECIAL PURPOSE ANALYSIS TOOLS.
AUTOMATIC BUSINESS ASSESSMENT, MONITORING, AND SUPERVISORY CONTROL SYSTEM.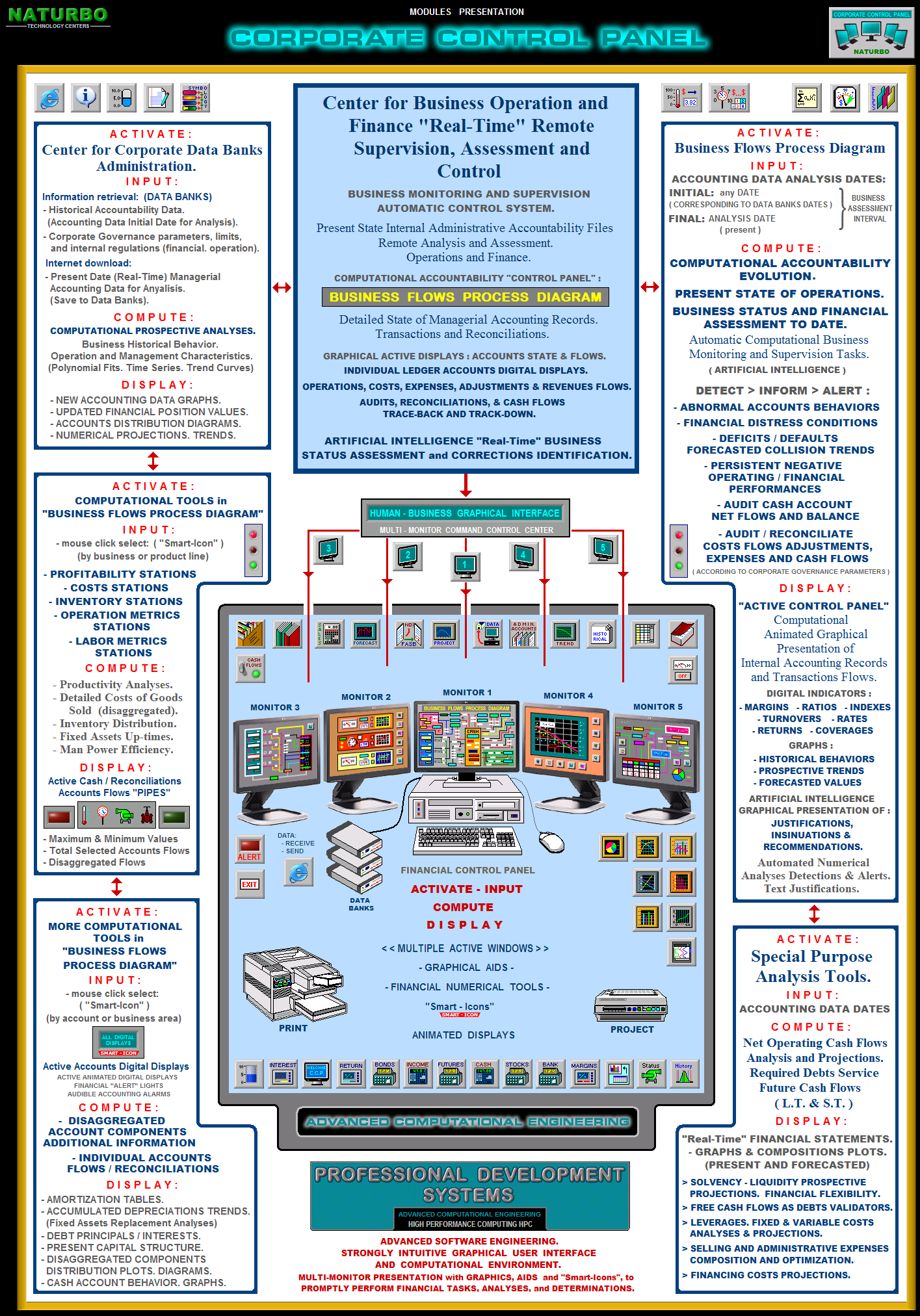 Main module: "CENTER FOR BUSINESS ENVIRONMENT AND
MANAGEMENT STRATEGY COMPUTATIONAL ANALYSIS".
COMPUTATIONAL EXPERIMENTS IN BUSINESS MANAGEMENT DECISIONS. IMPLICATIONS. REPERCUSSIONS.
BUSINESS MODEL COMPUTATIONAL SIMULATION. INTELLIGENT BUSINESS PLANS.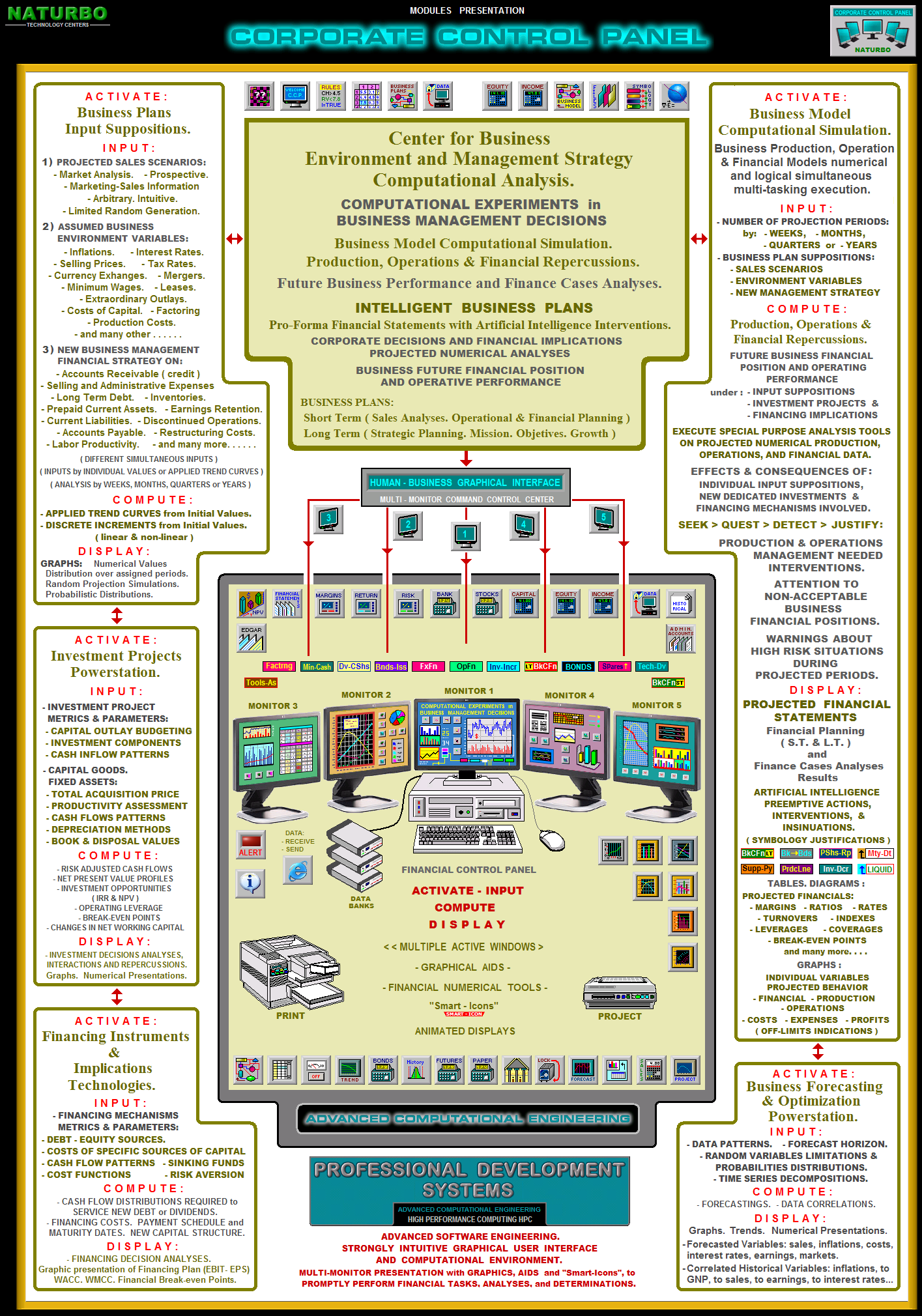 See: Business Flows Process Diagram Control Panel. Computational Visual Accountability: > > "PANEL"
See: Financial evaluations and presentations examples:

> > "FINANCE_1" Business Assessment Justifications & Graphs.

> > "FINANCE_2" Business Monitoring and Supervisory Tasks.

> > "FINANCE_3" Computational Experiments in Business Management Decisions. Business Plans.