naturbo.com.mx





FIRE COMMAND CENTER COMPUTERS DISPLAYS.


COMPUTATIONAL FIRE FIGHTING.
MECHATRONIC VEHICLES POSITIONING & CONTROL. ( RACOFF's and ROBOCOFF's )
FOREST FIRE FIGHTING SOFTWARE. COMPUTATIONAL STRATEGY.
COMPUTER ASSISTED FIRE SUPERVISION AND MONITORING TASKS.
FIRE DATA ACQUISITION. VEHICLES POSITIONS AND OPERATION STATUS.
AUTOMATED FLAMES SUPPRESSION & COMPUTER ASSISTED FIRE FIGHTING.

FIRE DYNAMICS SYSTEM
"HIGH SPEED AIR JET AERODYNAMIC BLAST" FLAMES CONTAINMENT, SUPPRESSION & TOTAL EXTINCTION.
FOREST FIRES
INCENDIOS FORESTALES. SISTEMAS COMPUTACIONALES MECATRÓNICOS.
COMPUTADORAS DEL CENTRO DE COMANDOS DE COMBATE AL FUEGO.
SOFTWARE PARA LUCHA CONTRA INCENDIOS FORESTALES.

see:

Mechatronic Fire Fighting Technology >> "RACOFF" System

see:

Advanced Mechanized Fire Fighting Technology >> "ROBOCOFF" System

see:

Wild-Land Suburban "Interface Fire Fighting"

see:

Fire Dynamics System. Background description and "Technical Presentation"
Technology concept presentation. Background Technical information, Operation Technometrics,
Technology diversification matrix, and new fire fighting methodology and strategies.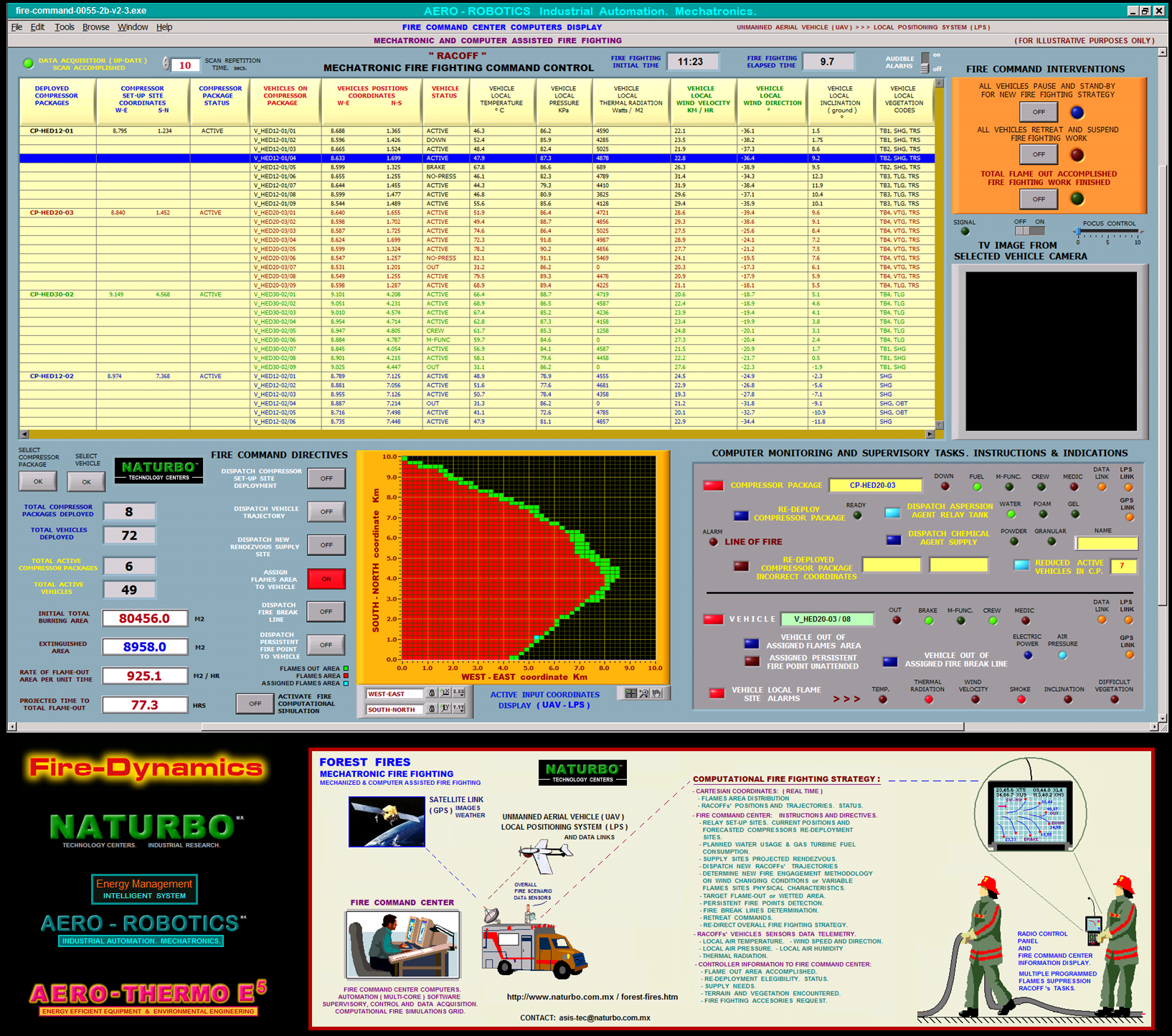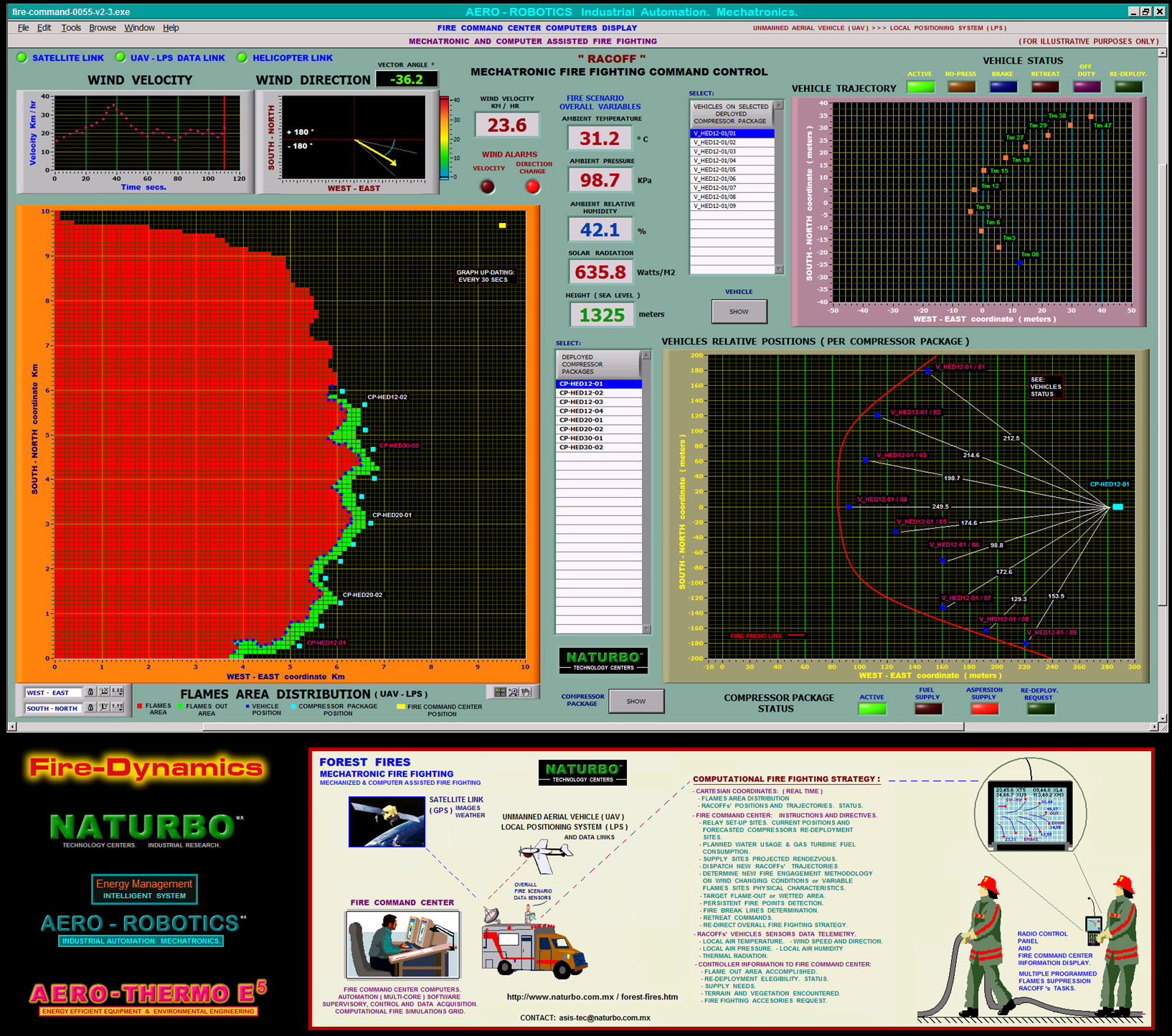 see CENTROS DE TECNOLOGIA :

A Technology View.


Ver: PUBLICACION TECNOLOGICA 5 :

Desarrollo de Procesos Industriales. Plantas piloto. Incendios Forestales.

Request additional information about the Computationl Fire Fighting

forest fire fighting technology.

Contact: Information. Computational Fire Fighting.

return to: "FIRE-DYNAMICS" page for more detailed technical information. ( Regreso = Return )