naturbo.com.mx




Technical Presentation, Description, and Background.




FIRE DYNAMICS SYSTEM

"HIGH SPEED AIR JET AERODYNAMIC BLAST"
FLAMES CONTAINMENT, SUPPRESSION & TOTAL EXTINCTION.
FOREST FIRES CONTROL TECHNOLOGY.
TECNOLOGÍA EN CONTROL DE INCENDIOS FORESTALES.
EXTINCIÓN DE LAS FLAMAS. COMBATE AL FUEGO.

see:

Mechatronic Fire Fighting Technology >> "RACOFF" System

see:

Advanced Mechanized Fire Fighting Technology >> "ROBOCOFF" System

see:

Computational Fire Fighting. Fire Command Center "Computer Displays"

see:

Wild-Land Suburban "Interface Fire Fighting"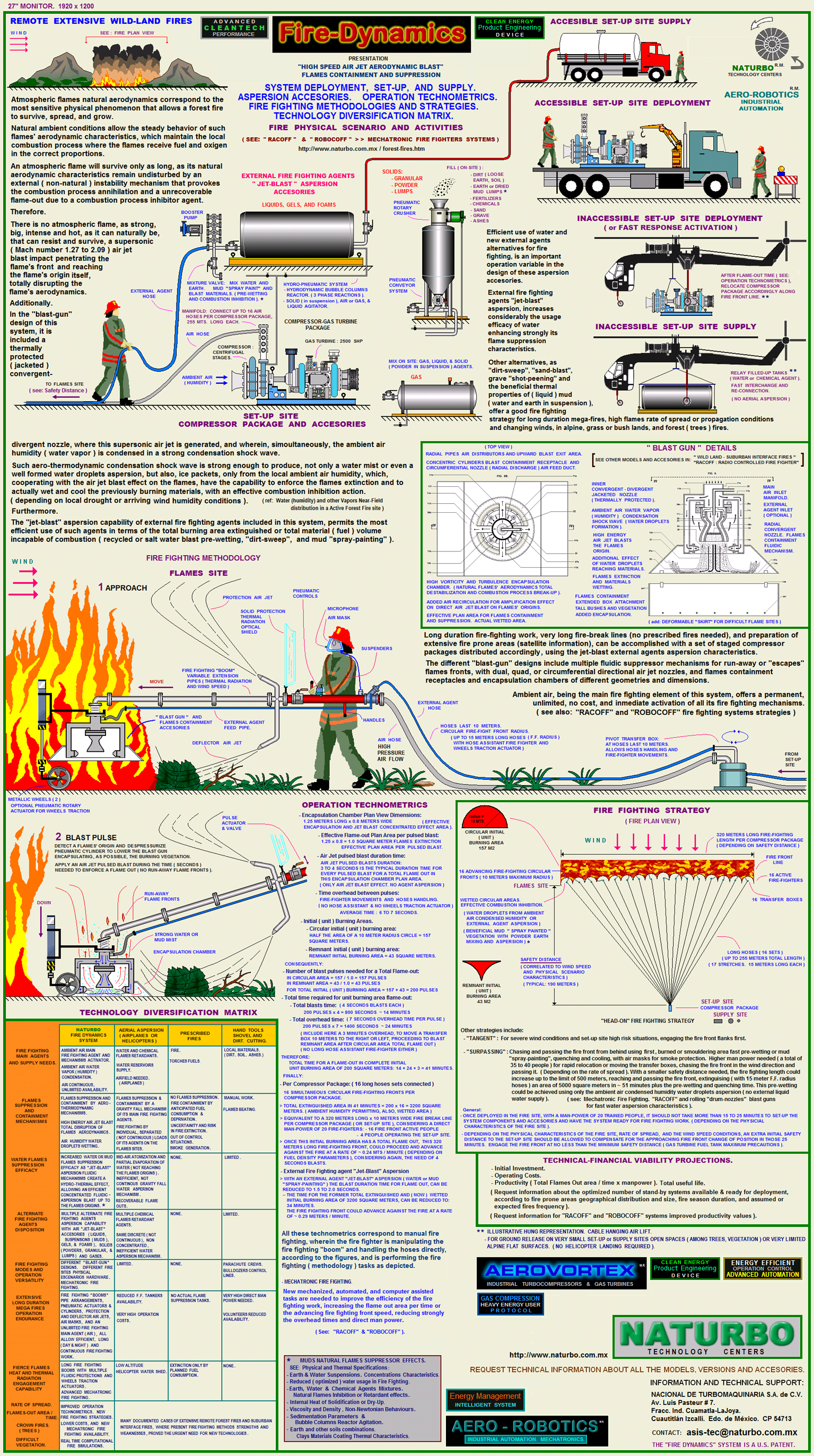 see CENTROS DE TECNOLOGIA :

A Technology View.



See: " ROBOCOFF " for advanced mechanized fire fighting tasks. Difficult Vegetation and Sloped Lands trees.

Ver: PUBLICACION TECNOLOGICA 5 :

Desarrollo de Procesos Industriales. Plantas piloto. Incendios Forestales.

Request additional information about the Fire Dynamics System

forest fire fighting technology.

Contact: Information. Fire Dynamics System.