naturbo.com.mx




Wild Land - Suburban interface Fires.



FOREST FIRES CONTROL TECHNOLOGY.
TECNOLOGÍA EN CONTROL DE INCENDIOS FORESTALES. INTERFASE BOSQUE - SUBURBIOS.

FIRE DYNAMICS SYSTEM
"HIGH SPEED AIR JET AERODYNAMIC BLAST" FLAMES CONTAINMENT, SUPPRESSION & TOTAL EXTINCTION.

see:

Mechatronic Fire Fighting Technology >> "RACOFF" System

see:

Advanced Mechanized Fire Fighting Technology >> "ROBOCOFF" System

see:

Computational Fire Fighting. Fire Command Center "Computer Displays"

see:

Fire Dynamics System. Background description and "Technical Presentation"
Technology concept presentation. Background Technical information, Operation Technometrics,
Technology diversification matrix, and new fire fighting methodology and strategies.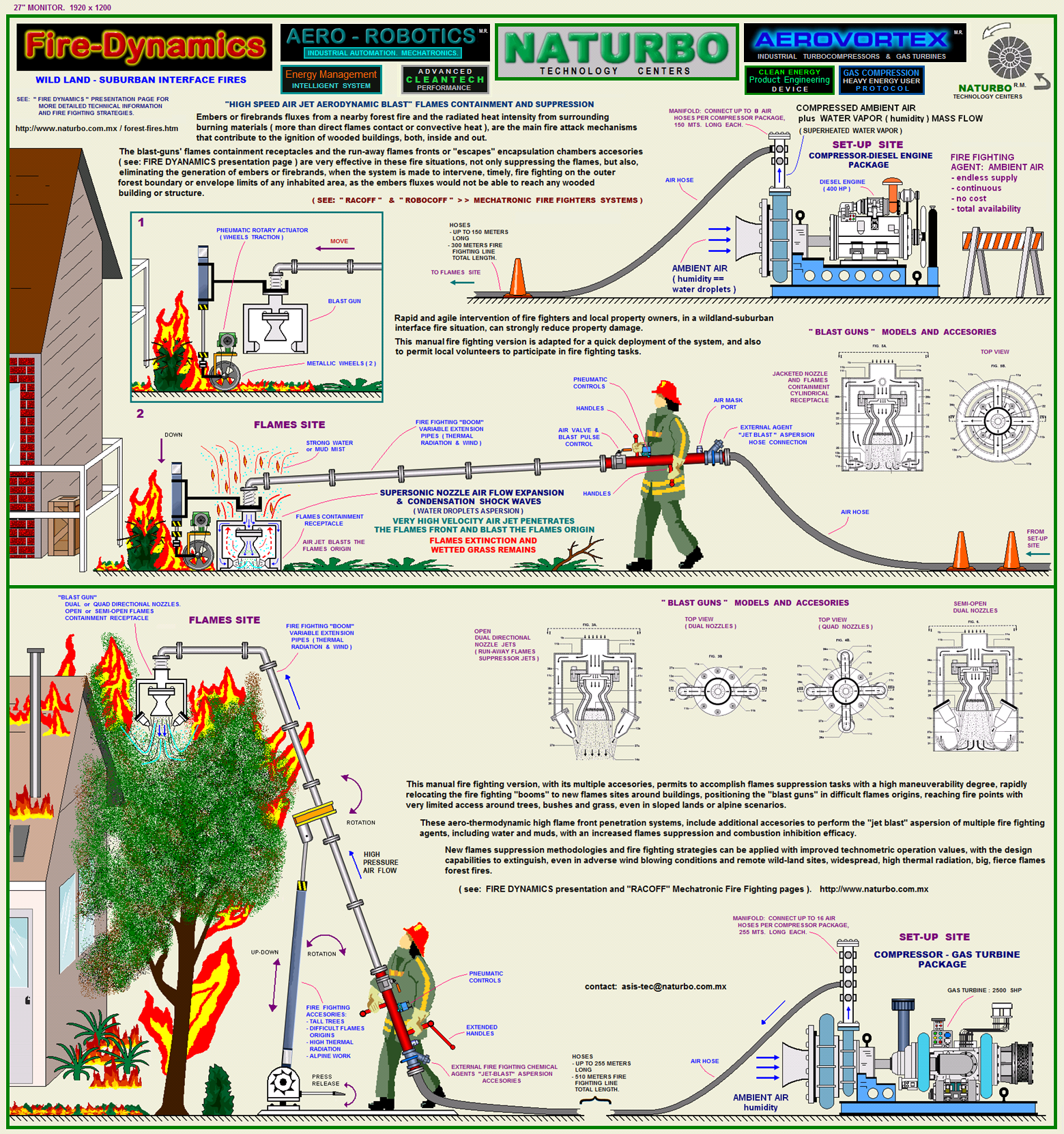 see CENTROS DE TECNOLOGIA :

A Technology View.


Request additional information about Wild-Land Suburban Interface Fire Dynamics

forest fire fighting technology.

Contact: Information. Wild-Land Suburban Interface.